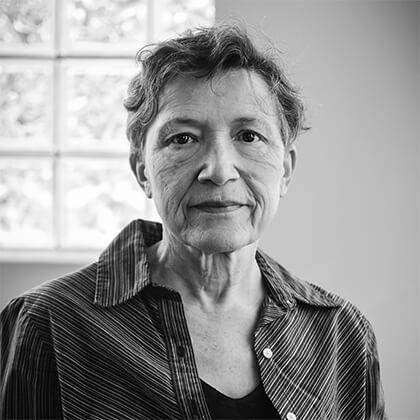 Chrycinda grew up by the eastern seaboard, spending college years mainly in Providence, Rhode Island (Brown University and R.I. School of Design). She received her B.A. from Brown in 1977. Upon coming to the Twin Cities, she was immediately attracted to the co-op community, serving as a shopkeeper and salesperson at Southeast Co-op before joining the New Riverside Café Collective in May of 1979.  Here, she enjoyed a unique opportunity to follow her expanding curiosity about natural or whole foods. The spice magic of favorite ethnic cuisines and essential bakers' art were particularly inspiring avenues of study and practice. Other small-biz kitchen adventures were to follow, including a two-year stint in Chicago – but along her road to the end of the millennium, Chrycinda also managed to accumulate considerable clerical, general office, and admin support experience. From 1992 – 2017, she worked for PDRI, a consulting firm of industrial psychologists with University of Minnesota roots.
Shortly after retiring from PDRI, Chrycinda became intrigued by the chance to serve Lottsa as a helper to tax preparers and support staff alike. The 2023 busy season is her fourth. A Lottsa client for many years, she's delighted to have so meaningful a "senior gig" within such a remarkable community.
Chrycinda has one daughter and several grandchildren. She lives on a somewhat large property with a very small house on it, where she takes care of "a lot of living things" (son-in-law's observation).
In energetic moments, Chrycinda enjoys local hiking and biking in our wide metro area; in quietude she knits and spins, indulges in music, audiobooks, movies, and a lot of vintage TV shows she had absolutely no time for in her young adulthood.